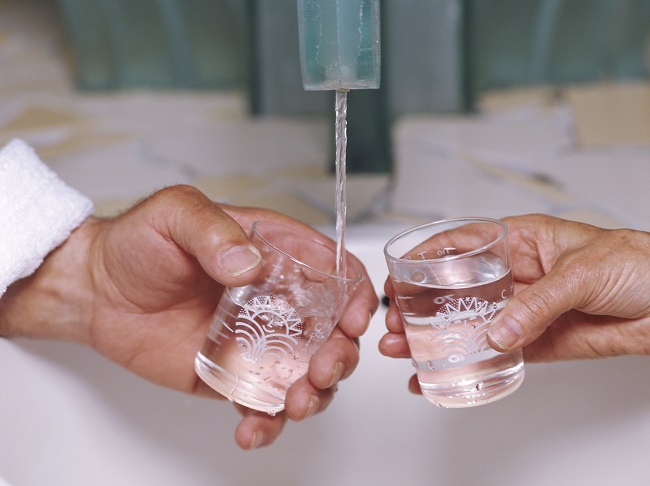 THERMAL BATHS OF SAINT-AMAND-LES-EAUX
Open from Thursday 10 March to Saturday 10 December 2022



Relaxation and fitness
The thermal baths of Saint-Amand-les-Eaux are the only spa north of Paris, specializing in the treatment of rheumatology and respiratory tract. Recognized for its therapeutic benefits by the Romans, the water of Saint-Amand-les-Eaux is at the origin of the first thermal baths built by Vauban in the 17th century. Famous people such as Archduke Leopold of Austria and Louis de Bonaparte benefited from the virtues of this water.

Today, the luminous and airy rotunda of the Saint-Amand-les-Eaux thermal baths unfolds its curves in front of the park of hundred-year-old trees, on the edge of the national forest. The treatment area welcomes curists in comfortable and modern sectors for full relaxation formulas combining balneotherapy and hydrotherapy, but also for facial and body treatments.

Find in the Tourist Diary of the Curist, published every week by the Tourist Office, all the highlights organized: curist welcome, hikes, guided tours, highlights ...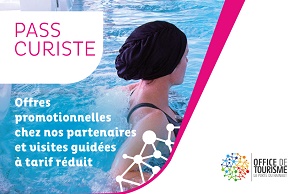 Take advantage of the Pass' Curiste allowing you to benefit from promotions and offers from shopkeepers, producers and leisure service providers partners, as well as on the guided tours of the Tourist Office. The Pass' Curiste is delivered free of charge on request to the Tourist Office.
Thermal baths of Saint-Amand-les-Eaux
1303, route de la Fontaine Bouillon
CS 108
59230 Saint-Amand-les-Eaux
Tel: +33(0)3 27 48 25 00
https://www.chainethermale.fr/saint-amand-les-eaux
Click here to discover the interview of Javier Garcia, Director of the Spa of Saint-Amand-les-Eaux
WHAT TO DO ?
Agenda of the curist from 7 to 13 november 2022
Agenda of the curist from 14 to 20 november 2022
Flea markets and garage sales 2022 in La Porte du Hainaut
New : Online booking of guided tours and animations of the Tourist Office
AT YOUR DISPOSAL AT THE THERMAL BATHS
Mélanie and Honorine from the Tourist Office welcome you directly at the Saint-Amand-les-Eaux thermal baths, on Tuesday mornings and Thursday afternoons. Don't hesitate to ask them! An appointment not to be missed to make the most of the treasures of La Porte du Hainaut during your stay.
BROCHURES :
Accommodation guide from the Tourist Office
Thermal spa (well-being and fitness card)