[Expo] Le CRP/ fête son anniversaire !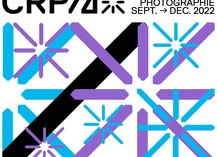 Phone :
+33 (0)3 27 43 56 50
[Expo] Le CRP/ fête son anniversaire !
http://www.crp.photo/exposition/40-ans
THE CRP/ CELEBRATES ITS ANNIVERSARY! On the occasion of its 40th anniversary, the CRP/ dedicates a multi-site exhibition in 16 places in the region, to present the artists of its collection and its rich photographic fund of more than 9000 works. From September to December, the CRP/ invites you to discover the 16 exhibitions presented throughout the Hauts-de-France region! ► At the CRP/, discover the exhibition: Monument, 40 years of photography at the CRP/ from September 17, with a big birthday party in Douchy-les-Mines. An experimental laboratory around the medium, the CRP/ has always endeavored to defend demanding and radical photography. The collection reflects this commitment to authors and a constant action in favor of an eclectic creation. Residencies, commissions or photographic missions, the CRP/ owes the richness of its collection to its ability to produce with photographers. Prelude or introduction to a series of sixteen exhibitions devoted to the collection, Monument marks the event by honoring those who have contributed to marking the history of photography, as much as that of this special place: Josef Koudelka, Stanley Greene, Mario Giacomelli, Zofia Rydet, Ângela Ferreira, Isabelle Le Minh… Exhibition visible from September 17 to November 6, 2022 Opening hours: Tuesday - Friday: 1 p.m. - 5 p.m. weekends and public holidays: 2 p.m. - 6 p.m. exhibition: - opening and birthday party: Saturday September 17 - 12:30 p.m. - round table on the collections with Raphaële Bertho, photography historian: Sunday October 9, 3 p.m. - live on the CRP networks/ ''answering a call for projects'' with Anaïs Viand, Fisheye journalist: Tuesday October 11, 4 p.m. - portfolio reading with Club Bayard, actors of photography in Hauts-de-France: Saturday October 15, 10 a.m. - 5 p.m. - Wednesday LaBOX: Wednesdays 5 and 22 October, 2 p.m. - 4 p.m. - workshops p Leica x CRP/: weekend of November 5 and 6 ► Also discover at the Thermes de Saint Amand-les-Eaux: In the greenhouse, 40 years of photography at the CRP/ from September 30. In this setting, the exhibition becomes parenthesis, a suspended time conducive to delight. If they each have their own style, the four photographers here share a passion for plants. They praise the slowness imposed by the rhythm of the countryside, that of the grass growing under their feet. For a whole year, Bernard Joseph photographed the delicacy of his father's garden, a former underground miner. Assigned to work on the Hainaut cross-border natural park, Edith Roux records, thanks to the principle of renewal, the evolution of the same landscape season after season. Olivier Mann meanwhile, extends the utopia that photography offers him, to freeze time through his mastery of the elements. The orchid by Denis Brihat, master of the print, signs the apotheosis of this tribute to the fragility of nature and its sensitive beauty. Exhibition visible from September 30 to December 4, 2022 Address: 1303 route de la Fontaine Bouillon 59230 Saint-Amand-les-Eaux Opening hours: Monday - Saturday: 9 a.m. - 5 p.m. Around the exhibition: - meeting with Audrey Hoareau: Thursday November 3, 5 p.m. ► Other exhibition venues: Palais Des Congrès - Le Touquet / Historic Mining Center - Lewarde / Espace Le Carré, Municipal Space of Contemporary Art / Villa Marguerite Yourcenar / Department of the North / Familistère de Guise / The phoenix national scene Valenciennes pole European creation / Destin Sensible-mobilabo / Photaumnales Diaphane / Higher School of Art and Design of Valenciennes / Leica Store Lille / LE SILO U1 / Cultural Office of Arras / Museum of Fine Arts of Cambrai - the Complete program page : www.crp.photo/exhibition/40-ans
| Prices | Min | Max | Description |
| --- | --- | --- | --- |
| Free | / | / | |
[Expo] Le CRP/ fête son anniversaire !
Address :
Place des Nations
59282 Douchy-les-Mines
Phone :