Estivale "Haveluy, marais et terrils "
Cultural
Nature and relaxation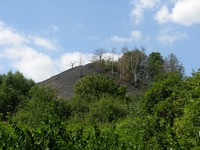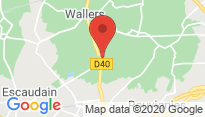 Cette visite est adaptée aux mesures sanitaires et de sécurité liées au COVID-19. Max. 18 participants divisés en 2 groupes. Port du masque et distanciation sociale de 1 mètre obligatoire.
Sunday, I walk with my family! #jeumarche On Sunday 23 August at 10 am, discover the pretty village of Haveluy, its marshes and slag heaps, along a walking circuit. Follow the guide of the Tourist Office while taking advantage of his fascinating comments. At the end of the heritage walk, a meeting is scheduled with a beekeeper. The opportunity to discover his profession and savor his honey. Gourmet moment guaranteed! A moment full of joy to share with the family by booking at +33 (0) 3 27 48 39 65 or contact@tourisme-porteduhainaut.fr The full price is € 5 per person.
Prices
Min
Max
Description
Full-fare
5 €
Reduce rate
3.5 €
Free
/
/