Estivale : Lieu-Saint-Amand, prenez de la hauteur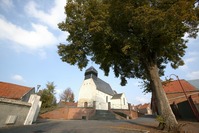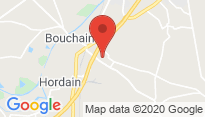 Cette visite est adaptée aux mesures sanitaires et de sécurité liées au COVID-19 : Le port du masque est obligatoire. Une distanciation physique de 1 mètre doit être respectée. Merci de vous munir de vos propres écouteurs (câble prise Jack) à adapter sur des radio-phones mis à disposition par l'Office de Tourisme. La veille de la visite, vous recevrez une note informative avec un rappel des mesures.
Guided tour: Lieu-Saint-Amand, climb up! Did you know ? It is to the monk Amand that the commune of Lieu-Saint-Amand, located in Ostrevant, owes its name. When it became the property of the Abbey of Saint Amand in 1123, the village was called Haussy. In order to distinguish it from another village of the same name, also owned by the abbey, Haussy-en-Ostrevant became Lieu-Saint-Amand. It is even said that the monk Amand liked to come to meditate there when he could shirk the tiring occupations of his monastic and abbey life. To learn more about the history of Lieu-Saint-Amand, meet on Wednesday 22 July at 4.30 p.m. from its church. Then head to the media center to watch the reading of a story. It is an opportunity to spend time with family and enjoy a moment full of joy! Practical information: reservations are required at the Tourist Office of La Porte du Hainaut, on 00 33 (0) 3 27 48 39 65 or by email: contact@tourisme-porteduhainaut.fr The full price is € 5 per no one. The reduced rate is € 3.50 for teenagers aged 12 to 18 (accompanied by an adult) and holders of the Ambassador card. Free admission is granted to children under 12 and on your birthday. The visit is limited to a maximum of 9 people; it will be canceled if less than 9 participants.
Prices
Min
Max
Description
Full-fare
5 €
Reduce rate
3.5 €
Free
/
/